LIGHT OF INDIA RESTAURANT
The finest Indian cuisine in the very heart of Kensington.
The Light of India restaurant is a classy and elegant Indian restaurant established in 1984. Our culinary philosophy is deceptively simple. We celebrate the very best of Indian food. Indian cuisine reflects a 5,000-year history of various cultures interacting with the subcontinent, leading to its diversity of flavours and regional cuisines. The Northern Indian cuisine, which has been influenced by the Moguls, consists mainly of dishes & breads cooked in the clay oven "tandoor" accompanied by meats and vegetables slowly cooked in sauces, which are expertly seasoned according to the type of dish.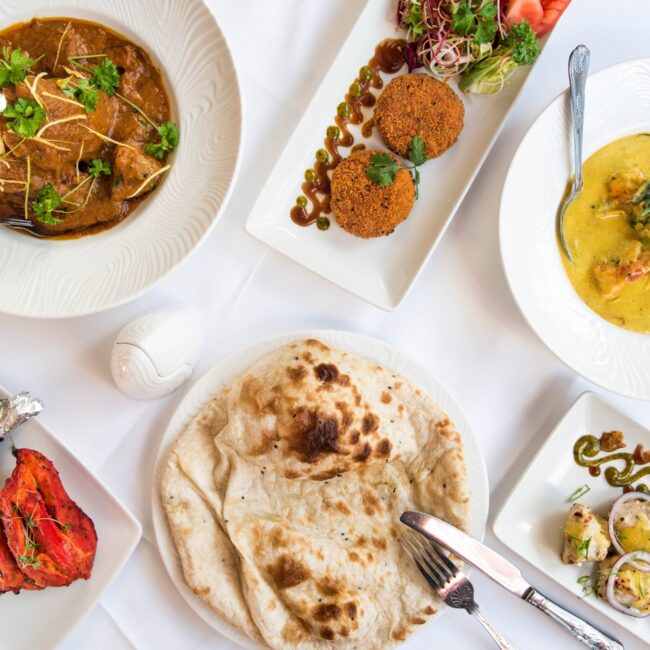 Cooking Style
@ THE LIGHT OF INDIA
Our cuisine is an extraordinary combination of flavours, delicate seasonings, in- house freshly ground spices, marinades, and complex tastes. Using only fresh and locally sourced ingredients, Head Chef Kumar reinterprets nostalgic Northern Indian dishes with an openness towards global techniques and influences, highlighting distinctly Indian flavours.
Curated Wine Collection
Complimenting Flavours
The Light of India wine list offers an interesting range of wines predominantly from small boutique producers carefully selected to present the best of the Old and New World. The drinks and wine list at Light of India includes a wine collection designed to complement the bold flavours, spices and aromatics of Indian cuisine.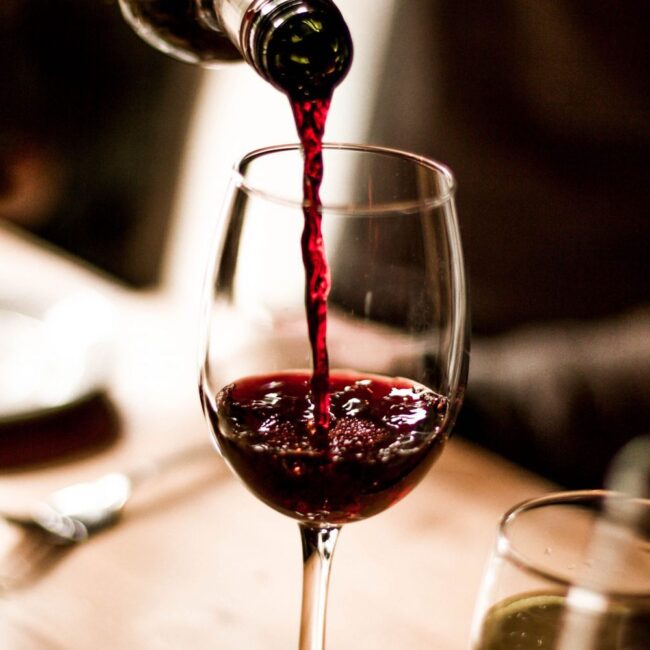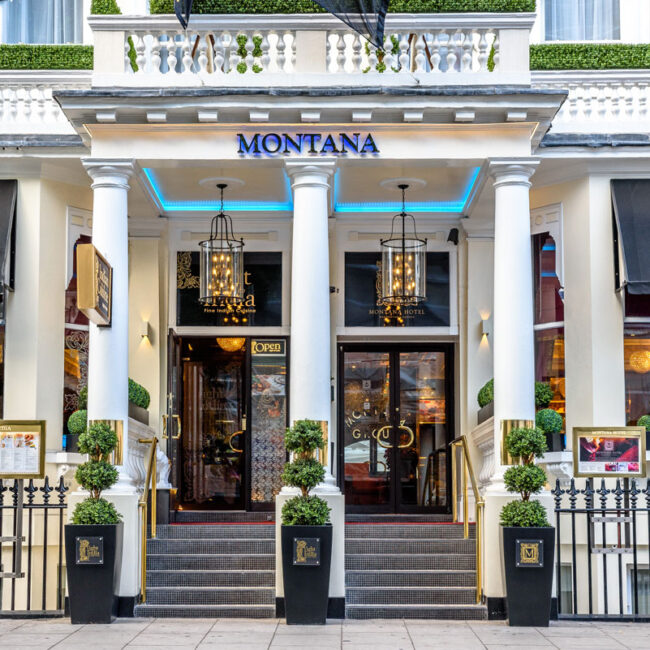 Boutique Accommodation
IN AN UNRIVALLED LOCATION
Montana Hotel offers the perfect blend of Victorian architecture, traditional English ambience and contemporary touches, in one of the world's most exclusive and fashionable neighbourhoods. Our aim is to make you feel at home, providing you an efficient four-star service and an exceptional travel experience.
Fine Indian Cuisine
In The Comfort Of Your Home
EXCELLENT VALUE FOR MONEY
Special Offers
DELICIOUS, AUTHENTIC
"Brilliant service, tasty and well cooked food, presentation was with the times. Will shout about this to all friends staying in that area."
HIGHLY RECOMMENDED
"First time here, visiting from the Midlands and decided to try this place out. It didn't disappoint. Nice food, nice place, great friendly staff."
BEAUTIFUL FOOD
"Service was quick. The food was delicious! I would definitely recommend anyone to pay a visit and if we come again we'll definitely be revisiting. Great service."